Saturday • October 17 • 04:56 PM • Filed under:
Panama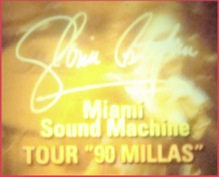 Thursday night we went out for dinner and a concert - Jane, Maria and two of Maria's friends from Colombia and the lone guy - me. We started with dinner at Restaurante Casablanca, here in Casco Viejo at Plaza Bolivar. It's always nice eating outdoors (especially when the weather cooperates) and everyone's food was very good. Maria (owner of Frit Arte) seems to know everyone - so we had great service.
Around 7:30 we left Casco Viejo for the concert at the convention center on the Amador Causeway. I managed not to get lost (driving Maria's car), finding a parking spot was relatively easy and we were in our seats on time.
Read More...