Get on your feet
Saturday • October 17 • 04:56 PM • Filed under:
Panama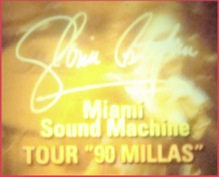 Thursday night we went out for dinner and a concert - Jane, Maria and two of Maria's friends from Colombia and the lone guy - me. We started with dinner at Restaurante Casablanca, here in Casco Viejo at Plaza Bolivar. It's always nice eating outdoors (especially when the weather cooperates) and everyone's food was very good. Maria (owner of Frit Arte) seems to know everyone - so we had great service.
Around 7:30 we left Casco Viejo for the concert at the convention center on the Amador Causeway. I managed not to get lost (driving Maria's car), finding a parking spot was relatively easy and we were in our seats on time.
But of course, this is Panama so Gloria Estefan and the Miami Sound Machine took the stage about 20 minutes late (not bad) for their first ever performance in Panama. The Concert - great show and music (she took one short break in over two hours) - exciting (the crowd was really into it) - high energy (not many slow dancing pieces in this show) - loud (Jane can still hear the beat of the bass) - a little bit different (beer, wine, mixed drinks, food - served at your seat) - and the show ended with Gloria doing a Panama Tipico number complete with local traditional dancers.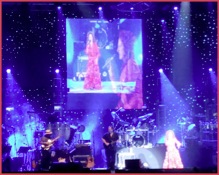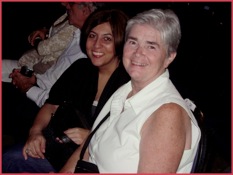 A great concert and a great evening. Take care.