Saturday • October 10 • 08:42 PM • Filed under:
Panama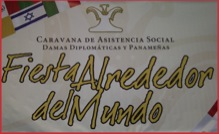 The Fiesta Alrededor del Mundo (World Food Festival) was this past week at the ATLAPA Convention Center - looked like a good portion of the city turned out for this annual event. Hosted by Caravana, which is a women's coalition (Panamanian and Foreign Nationals) who represent the various countries who have their nationals living in Panama. Proceeds support the Caravana de Asistencia Social and their programs throughout the country.
Read More...
Sunday • March 29 • 11:23 AM • Filed under:
Casco Viejo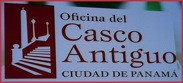 Surprising things happen in Casco Viejo. Not the numerous things that are just "different" (because virtually everything is, for us) but something so unlikely that you begin to understand that anything is possible. Until now, our benchmark for the improbable in Casco has been Opera at the National Theater - who would have thought! Over the weekend Opera may have fallen to . . .
Read More...