01/26/10 05:45 PM   •   Category:
Panama
Individually there was nothing really extraordinary about what we did on two successive evenings this week. But talk about different, read on.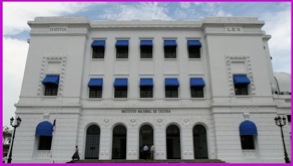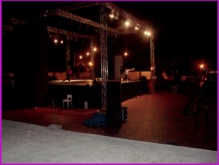 Sunday evening I was walking Wags and stumbled upon a stage (plus a couple of hundred people waiting for a performance to begin) in Plaza de Francia. When I got back to the apartment I told Jane that something was about to happen and we should go check it out. Shortly after we got back to the plaza a modern dance troupe started their performance. We had good seats - on the steps of the Instituto Nacional de Cultura (same steps James Bond used when he entered the "Grand Andean Hotel" in the last Bond movie) and we had a nice breeze, under a starry sky. We're not into modern dance - but stuck around for 30 minutes and it was . . . . well, interesting, and after a short walk along Las Bóvedas we were back at the apartment.
Read More . . .