11/04/10 04:31 PM   •   Category:
Panama

This week was the start of the Panamanian holiday season. "Fiestas Patrias" (Independence Day Celebrations) kicked off with a big parade that started here in Casco Viejo, went past the presidential palace and into the city. Yesterday (November 3) was "Separation Day" celebrating the creation of the Republic of Panama when it separated from Colombia in 1903. Today was "Flag Day," followed by "Colon Day" (when Colon, on the Pacific side got the word about separation from Columbia) on the 5th, and then — "The Uprising in the Villa de Los Santos" (the first call for independence from Spain) on the 10th. Closing out the month is "Independence Day" (from Spain) on November 28. Lot's of parades and festivities all across the country.
Read More . . .
01/26/10 05:45 PM   •   Category:
Panama
Individually there was nothing really extraordinary about what we did on two successive evenings this week. But talk about different, read on.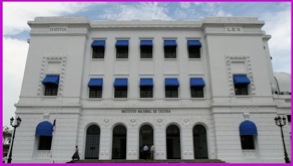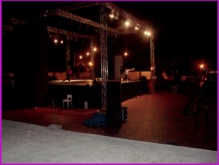 Sunday evening I was walking Wags and stumbled upon a stage (plus a couple of hundred people waiting for a performance to begin) in Plaza de Francia. When I got back to the apartment I told Jane that something was about to happen and we should go check it out. Shortly after we got back to the plaza a modern dance troupe started their performance. We had good seats - on the steps of the Instituto Nacional de Cultura (same steps James Bond used when he entered the "Grand Andean Hotel" in the last Bond movie) and we had a nice breeze, under a starry sky. We're not into modern dance - but stuck around for 30 minutes and it was . . . . well, interesting, and after a short walk along Las Bóvedas we were back at the apartment.
Read More . . .