Seeing the sights
03/15/10 12:31 AM   •   Category:
Panama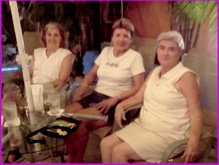 Ellie and Barbara, two of Jane's teacher buds from Charlotte just completed their visit to Panama and are now trying to stay warm and dry after returning home to the North country. During their stay we did most of the mandatory tourist stuff - Casco Viejo, the Canal, Ancon Hill, Panama Viejo, Rainforrest Discovery Center, the Amador Causeway and a visit to Embera' Puru. The three ladies also managed a little shopping, maybe more than a little, and we hit a fair number of restaurants in our bid to help the local economy
It looked, and sounded, like they had a fun two weeks and they now have a few Panama tales to tell. Hey, the Diablo Rojos, taxi drivers and the general Panamanian way of doing things always makes an impression - usually good, because this place certainly isn't Kansas!
One of the plusses with having friends visit, besides catching up on all the "news," is we usually try to see/do something we (Jane and me) haven't already done. This visit netted two "new" Panama experiences for us. The first was a visit to the Summit Zoo - part zoo, part botanical garden - not big time, but worth the walk around.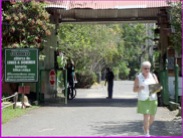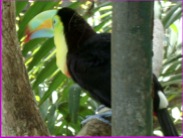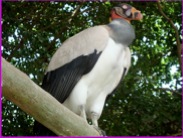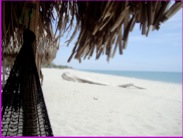 The other was a drive to Santa Clara for a day at the beach. About and hour and a half from Panama City, it was supposed to be the nicest beach within a short drive of the City. Well, . . . it didn't disappoint - a couple of MILES of white sand, clean water with a nice sandy bottom. A big plus, you could rent a little hut, have food and drinks delivered - and just sit back and relax. Went for a couple of swims (even Wags jumped in) and had a nice lunch. Even found two hotels that welcome dogs - looks like a overnight visit might be in order.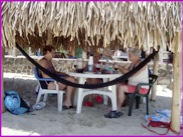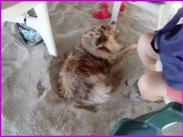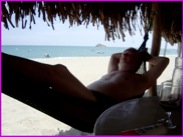 Hope Barb and Ellie are staying warm - thanks for stopping by, we enjoyed your visit.
Take care.