Horsing Around
03/30/10 01:23 AM   •   Category:
Panama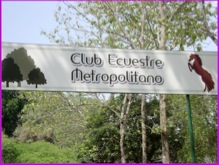 Yesterday we spent several hours at the Club Ecuestre Metropolitano watching a horse jumping competition. The competition was a qualifying event for an upcoming international event. Most of the riders were young (some very young) and the horses were impressive. It was an interesting change of pace (our first horse show) and we had a nice lunch (BBQ chicken and Papas Fritas) while we watched the festivities along with a fair sized crowd.
The challange (as is most often the case for us) is finding out what's happening before it's over. In this case we did - and enjoyed the afternoon.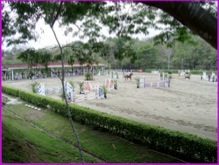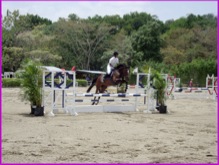 A short video of the afternoon's happenings.

Take care.