Sunday - July 27 - 10:56 AM Filed in:
Panama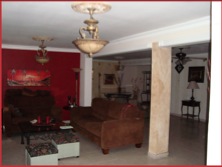 Just so you know that our new life in Panama is not just non-stop excitement. Today we're moving - for the third time this month. It's a short (actually very short) move, from the upstairs small apartment to the downstairs "Villa" at
La Cresta de Oro
. Only three more moves until we settle into our long-term rental apartment in Casco Viejo. Can't wait!

Why so many moves? The major reason is that it's just very hard to find rentals that are pet friendly - especially in Panama City. By the time we knew our departure date from St. Croix we just had to coble together a "lodging plan" that kept us off the streets. The plus side is that we've now lived in two different areas of the city and will try out mountain living (Cerro Azul) next week. It does, however, get old living out of a suitcase.
Read more