Sunday in Casco Viejo
Sunday - September 07 - 09:02 PM Filed in:
Panama
After church at Iglesia de la Merced we walked around the corner and past the Presidential Palace. The guards allowed us to walk right past the front door - didn't see the boss.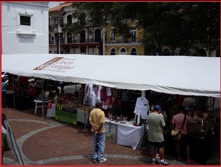 Then over to Plaza de la Independencia for the monthly Casco Viejo flea market.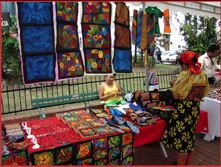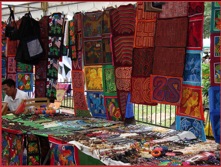 The bright cloth panals you see are Molas which are hand made using a reverse appliqué technique by the women of the Kuna Yala tribe. The Mola forms part of their traditional costume, two Mola panels being incorporated as front and back panels in a blouse.


Had some street food for lunch and bought some baked goods. Then back to the apartment for a lazy Sunday.

Take care.