Nothing Exciting

Our major accomplishment for the day - we looked at another apartment that is for sale in the building next to our rental. Two bedrooms, nice view of the city, and some great inside architectural features inside - exposed
"calicanto" walls
and remnants of the very old foundation. It's on our "maybe" list.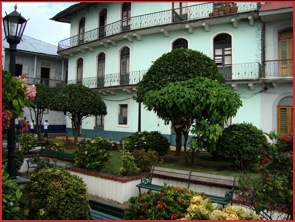 A trip via taxi to the grocery store (one of the amenities that Casco Viejo lacks) and several walks around Casco, took care of the rest of the day. What a life.


Special Note
: I've upgraded the software used to create this site. If you see something that doesn't look right or won't display - please let me know.

Take care.